Do not miss our presentation on Monday, January 14 at 1:45 PM at the Theater A, room C101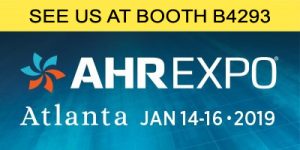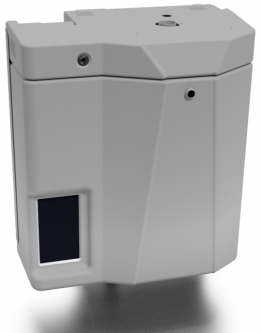 ILS-P and ILS-SO Live steam humidifier.
with optional High efficiency insulation saving up to 80% condensate losses
AEM Evaporative humidifier and cooler.
Featuring evaporative media that can saves up to 75% in service costs.
Dry fog ACA atomizer.
The best and most economical, static Dry fog atomizer on the market
SR – steam ramp.
SOS – steamOsorb multi-ramps steam distributor.
RH% sensors and controller
IER in the spotlight
The IER electric steam humidifier is an electric resistive steam humidifier that produces pure and sterile steam distributed in a ventilation duct or directly in the room.
Thanks to our patent pending ''Guide & Lock'' system, the removal and cleaning of the stainless steel permanent cylinder is done in minutes without tools, no electrical connectors to remove, no complicated procedures, no heavy parts to handle or moving parts that can break, and above all: no spare part is required.
The IER humidifier is the best choice for consulting engineers, since its cylinder is equipped with thermal insulation (saving energy) and comes standard with many features that others offer as an option, such as drain cooler, full modulation, operation and alarm contacts, feedback signal, Modbus RTU, and many more…
It is also the best choice for mechanical contractors, since it is the most compact electric steam humidifier in the market while offering the easiest access to all components and parts. Installation, set-up and service has never been so easy, you will save time and trouble, your customer will save money and will love you more.
Steam capacity ranges from 6 to 185lb/h, IER is available in voltage ranging from 120Vac/1ph to 480Vac/3ph.
Come meet the fastest growing humidifier manufacturer in North America at boot B4293.