The 2018 AHR Expo will be held Jan. 22-24, 2018 at McCormick Place in Chicago
As a professional in the HVACR industry, there's no doubt you've heard of the AHR Expo, the world's largest industry event that draws in upwards of 65,000 attendees and 2,000 exhibitors. With over 22% of the attendees being contractors, chances are if you haven't attended, you probably know someone who has. But why is the Show so big? Put simply, it's the only event of its kind.
There are plenty of reasons why you should attend the Show in January, but we've narrowed it down to the three biggest. And don't just take our word for it – we asked hundreds of contractors why they've attended the AHR Expo. Here's why you can't miss the 2018 AHR Expo:
Come visit steamOvap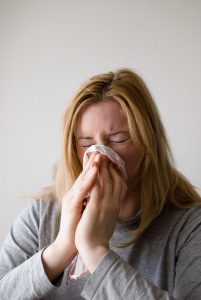 Humidity versus influenza
Abstract from "Influenza and humidity: Why a bit more damp may be good for you!"
by Jane A. Metz, Adam Finn, (Journal of Infection (2015) 71, S54-S58)
Influenza
Influenza viruses are among the most common causes of human respiratory infections and cause high morbidity and mortality. In a typical endemic season, influenza results in approximately 200,000 hospitalizations and 36,000 deaths in the United States alone.