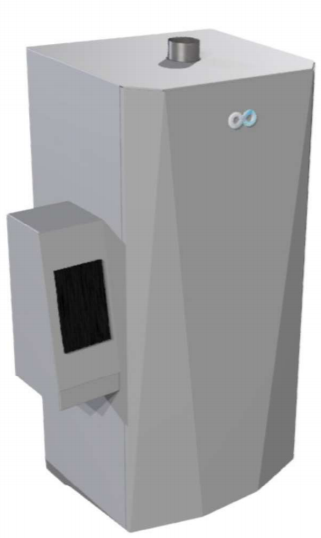 ISE
Steam exchange humidifier
ISE steam exchange humidifier from steamOvap uses energy from a central boiler to produce pure, sterile steam that is easy to distribute into the air handling unit or ventilation duct.
Easy to install
smallest footprint of the industry,
Easy access and wall installation,

Easy and versatile integration to steam network pressurized steam & condensate with left or right hand side connexion and standard wall mount.

Wall mounting with key holes without the need to remove cylinder.

Wall mounting, floor stand or Roof top outside enclosure are avalaible.

Single front acces door allow easy access to all internal components.

Easy to configure with 7in touch screen and board computer.

Water supply flexible braided hose drain flexible are supplied
Easy to control
Constant and precise steam production +/-1%RH.

Unique design with the power of board computer and user friendliness


of 7in touch screen (industry largest).

Dashboard screen indicates ISE status and log all recent events.


Activity log can be adapted to your needs.

Accepts all control signals and range avalaible in the HVAC industry.

Modbus RTU is standard, BACnet MS-TP (RS485) is optional.
Real time scheduler allows for operation adapted to specific time schedule.
Multilingual and multi-units display.
EcoEnerSmart™ function will adapt automatically water dilution to water quality


There is no more need for chemistry degree or water quality analysis to set up drain frequency.
Sustainable
EcoEnerSmart™ patented function saves water and energy (more information).


Water mineral deconcentration is automatically adapting to water conditions




from day one through the life of the humidifier.

Very efficient vertical heat exchanger and safe design, as condensate cannot flood heat exchanger.

Stainless steel cylinder is thermally insulated.
Easy to service
Truly simple service: ISE humidifier's cylinder regular cleaning is effortless and done in minutes.

Patented vertical self cleaning heat exchanger

Guide & Lock patented system allows for safe and easy removal of the cylinder without the need of tool.

No spare part or consummable is required to complete the regular cleaning – no even a gasket !

Cylindrical shape of the tank helps for cleaning as there is no hard to reach corners where the scale loves to sit.
Durability
ISE humidifier can be supplied with tap or treated water such as softened or reverse osmosis water. When tap water is used, the scale will comes off the heat exchanger by the natural contraction and expansion of the tube. Scale pieces then accumulate at the bottom of the cylinder without the risk of clogging the drain outlet.
Cylinder of the humidifier is made of stainless steel.
No plastic part in direct contact with steam or hot water.
Patented internal hydraulic piping is using a single water fill valve reducing the number of parts.

Anti-siphon is not using any check valve that are prone to fail open or closed causing fill or drain trouble.

Suitable for tap (city) water or treated water such as softened or RO water without the need of additional option or special kit.

Longest warranty of the industry: 3 years !

steamOvap design team is one of the most experienced of the industry:




Durability is one of the key objective that has governed ISE humidifier's design.
Technical data
Model

Capacity (lb/h) [kg/h]

Qty & Diam steam outlet

5PSI

[34kPa]

10PSI

[69kPa]

15PSI

[103kPa]

ISE30

4




[1.8]

15




[6.8]

30




[13.6]

1x 1-1/2in




[DN40]

ISE60

7




[3.2]

30




[13.6]

60




[27.3]

2x 2in




[DN50]

ISE100

12




[5.4]

50




[22.7]

100




[45.4]

1x 2-1/2in




[DN65]

ISE150

18




[8.2]

75




[34.0]

150




[68.2]

1x 3in




[DN 80]

ISE200

24




[10.9]

100




[45.4]

200




[90.9]

1x 3- 12in




[DN90]

ISE300

36




[16.3]

150




[68.2]

300




[136.4]

2x 3in




[DN80]

ISE 400

48




[21,8]

200




[90.9]

400




[181.8]

2x 3-12in




[DN90]